How to Hire the Best Divorce Lawyer Near Me
Divorce can be one of the most stressful things most couples ever go through. It is a confusing, emotional process that often leaves you unsure of how to proceed. Whether you are contemplating filing for divorce, or have just been served divorce papers, the first step is to hire a divorce lawyer.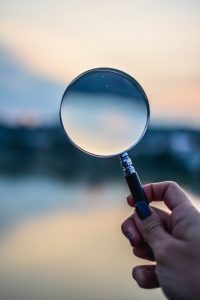 Hiring a Divorce Lawyer
Hiring a lawyer is an important step in the Virginia divorce process. You should be very thorough in your search. You will share a large part of your personal life and space with this person and their experience and knowledge will help determine the outcome of your case. We have compiled a list of things you should consider when searching for a divorce lawyer.
Recommendations
First, one of the easier ways to start your search for a divorce lawyer is to ask your friends and family members for recommendations. These people who know you are most likely to recommend someone that you would feel comfortable with. It is a great place to start but remember that you should get a feel for the lawyer yourself and make sure he or she is the right choice.
Research
When you have a list of potential divorce lawyers, you should research each one. Do an online search and find out as much as you can before you go to a consultation. You can read reviews and testimonials from their previous clients.
Once you are ready, call to schedule a consultation. Pay attention to how they or their staff treat your phone call. Do you feel rushed? Did they take the time to hear you out or just quickly offer a solution?
Prepare for a Consultation
Ideally, you should have all your documents in order before your consultation. Details regarding your personal assets, finical information, debt, possible custody arrangements and any other information that might be important should be compiled before you go to the consultation.
Many attorneys request that potential clients complete intake paperwork.   It is important to do so thoroughly and as completely as you can.  All this information will help your divorce lawyer offer advice and plan for your next steps.
Open Communication
There can be no secrets here. Hiding important information about your marriage can hinder your lawyer's ability to assess the case and offer appropriate advice. You need to be open and honest during your consultation. Sharing the key details about you or your spouse's conduct may be unpleasant but it is critical that your lawyer has all relevant information.
Furthermore, you should feel comfortable speaking to and trusting your attorney. If you don't feel comfortable, it may be best to seek a different lawyer. If there is any information that could potentially complicate your divorce or impact a legal issue, informing your lawyer puts them in a better position to proactively advise and represent you.
Consider the Fees
Your consultation is a great time to ask about fees. Find out what you will be expected to pay for the services you will receive. Is it a fixed price or hourly fee? Is there a minimum charge if you are billed hourly? Ask these questions and get a breakdown of what you will be charged for to help avoid any surprises.
No Sweet Talk
If a divorce lawyer makes grand promises and tells you exactly what you want to hear, beware. No attorney, no matter how great, can give you a 100% guarantee of the outcome. There are just too many variables involved. Any attorney that tries to sweet talk you should be regarded very carefully.
Ask Questions
Asking the right questions is important. The answers will help you decide which lawyer to hire so ask questions. Ask anything you think might be relevant to your divorce. A few key questions to include during your consultation are:
Do you specialize in family law or divorce?
What is your strategy for my case?
How may divorce cases have you handled?
Can I get a breakdown of your charges?
What is the most challenging aspect of my case?
Do you have experience with child custody agreements?
Who will be assisting on this case and can I meet them?
How often will I be briefed on the proceedings?
Divorce Lawyer Near Me
If you have decided that it's time for divorce, or your spouse has filed for divorce, you need to hire a divorce attorney. Choosing the right lawyer gives you the best chances of a positive outcome in your case. If you are searching for a skilled, experienced divorce lawyer, please contact Grenadier, Duffet, Levi, Winkler, & Rubin, P.C. and meet with us virtually or at our Reston or Alexandria, VA offices in Northern Virginia today!
VA Family Law Firm
Latest Posts
by VA Family Law Firm
Some of the most inspiring figures in the legal world across the Commonwealth of Virginia came together to celebrate the 2023 Hall of Fame Awards...