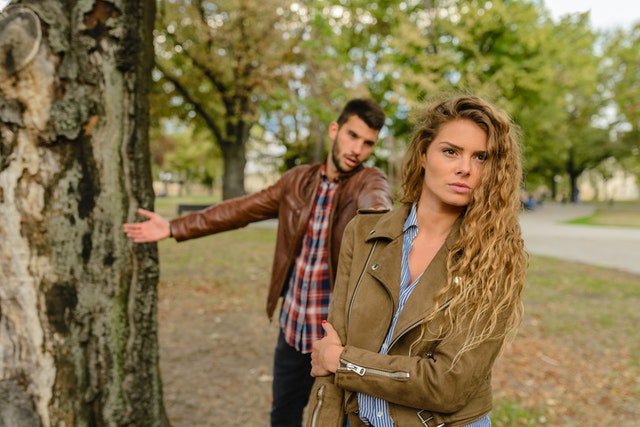 Divorce for Adultery in Virginia
It may surprise you to hear that adultery is still a crime in Virginia. If you are facing a divorce for adultery in Virginia, you may know this already. But what if you or your spouse commit adultery after you are separated?
Post Separation Adultery
In many marriages, couples who choose to obtain a no-fault divorce simply split their belongings and live separately for the one year required for divorce in Virginia.  During the yearlong separation, some couples are eager to move on and find themselves in a new relationship. However, in Virginia post separation adultery is still adultery. That means the ex-spouse can seek a fault-based divorce and that can have serious consequences.
[Related:
Guide to Divorce in Virginia
]
Effects of Adultery on Divorce
There are three main impacts of adultery in divorce law. First, it allows the non-cheating spouse to forego the separation period and seek a divorce immediately. Second, the cheating spouse is barred from receiving any spousal support unless manifest injustice would result. Third, a judge may award the non-cheating spouse a larger portion of the marital assets if it is proven that the cheating spouse spent marital money on his or her paramour.
Coe v. Coe
A well-known example is Supreme Court case Coe v. Coe. Nine months after the parties separated, the wife committed adultery. The husband, having hired a private detective to follow his wife around, found out about the adultery. Then, he amended his complaint for divorce to include adultery and the court granted divorce on those grounds. Despite having been married for 13 years, the wife was granted no spousal support consequently.
Proof
Whether you are the cheating or non-cheating spouse, it is important to understand that the standard of proof to prove adultery for purposes of obtaining a fault divorce is by clear and convincing evidence, a higher standard of proof than in most civil matters.   In addition, even if the Court does not find that the evidence rises to the level of adultery for purposes of a fault divorce, the Court can consider that adultery evidence when determining equitable distribution under Virginia Code Section 20-107.3 and spousal support under Virginia Code Section 20-107.1.
The Bottom Line
It's simple to say just don't do it. Wait until your divorce is finalized before you move on to new partners. If you worry about being convicted of adultery it may be good to speak with a lawyer. A year seems like a long time, but it's better than the alternative. On the other hand, if you are the non-cheating spouse and have proof that your spouse has committed adultery during your separation, you may choose to amend your complaint for divorce to include adultery.
Lawyer for Adultery Divorce in Virginia
If you find yourself in this situation, it is imperative that you seek legal counsel immediately. Whether you are the cheating or non-cheating spouse, you need to hire an attorney and protect your rights. Contact Grenadier, Duffett, Levi, Winkler & Rubin, PC today to learn more.
VA Family Law Firm
Latest Posts
by VA Family Law Firm
Some of the most inspiring figures in the legal world across the Commonwealth of Virginia came together to celebrate the 2023 Hall of Fame Awards...