Does Cohabitation Affect Spousal Support in Virginia?
An award of spousal support in Virginia can take many forms, one of which is support for an undefined duration.   The Court will award support in an amount to be paid each month, to continue on the first of every month thereafter.  Unless agreed otherwise by the parties, spousal support for an undefined duration is modifiable if there has been a material change of circumstances and the Court determines that the material change of circumstances would warrant a modification of the spousal support award.   In addition, the Court shall terminate spousal support in a situation where the receiving spouse is living in a relationship analogous to marriage for more than one year unless termination of support would be unconscionable.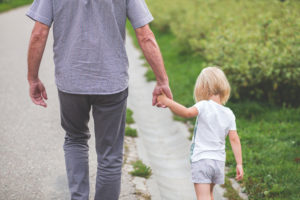 Post-Divorce Cohabitation with a Significant Other and its Potential Impact on Spousal Support
Va. Code Ann. § 20-109(A) provides that "[u]pon petition of either party the court may increase, decrease, or terminate the amount or duration of any spousal support and maintenance that may thereafter accrue, whether previously or hereafter awarded, as the circumstances may make proper. Upon order of the court based upon clear and convincing evidence that the spouse receiving support has been habitually cohabiting with another person in a relationship analogous to a marriage for one year or more commencing on or after July 1, 1997, the court shall terminate spousal support and maintenance unless (i) otherwise provided by stipulation or contract or (ii) the spouse receiving support proves by a preponderance of the evidence that termination of such support would be unconscionable. The provisions of this subsection shall apply to all orders and decrees for spousal support, regardless of the date of the suit for initial setting of support, the date of entry of any such order or decree, or the date of any petition for modification of support."
What is the Definition of "Cohabitation, Analogous to a Marriage?"
Cohabitation analogous to marriage means a status where parties live together continuously, or with some permanency, mutually assuming duties and obligations normally associated with a marital relationship.   The statute does not provide guidance for what determines cohabitation analogous to marriage, only that it must be proved by clear and convincing evidence.   There are four factors that the Courts look to in order to determine whether cohabitation has been proved, which are discussed in Pellegrin v. Pellegrin, 31 Va.App. 753 (2000):
Sharing a Common Residence
Intimate or Romantic Involvement
The Provision of Financial Support
Duration & Continuity of the Relationship and Other Indicia of Permanency
Each of these factors needs to be analyzed in the context of a particular case, and the Judge decides how much weight to give any one fact or factor.   There is a large body of caselaw on this issue.   Cases with facts that appear to be similar have different outcomes, as each case is unique.
How is Cohabitation Evaluated?
If, after review of the evidence and factors, the Court determines that the payee had been living in a relationship analogous to marriage for more than one year, the payee spouse has the opportunity to try to show, by a preponderance of the evidence, that termination of support would be unconscionable.   Like the analysis above, there is no specific outline to determine whether termination of support would be unconscionable.  Rather, the Court looks at all of the facts and circumstances in a particular case and makes a determination.   If the payee cannot show that termination of support would be unconscionable, the Court will order that support be terminated.
Questions About Child Support in Virginia?
If you have questions about whether your living situation or that of your ex-spouse constitutes cohabitation in a relationship analogous to marriage, please schedule an appointment with one of our attorneys, who will review the facts and circumstances particular to your case with you.
At Grenadier, Duffett, Levi, Winkler & Rubin, P.C., we know that child support and family court issues can be stressful. Our experienced family law attorneys understand what you're going through!
Since 1974, we've successfully guided generations of clients through their family issues. So whether you have questions about divorce, custody, support, distribution of property, or post-divorce issues, contact us to schedule an appointment at (703) 683-9000. You can trust our attorneys to advise and represent you with respect and diligence.
From offices in Reston and Alexandria, our attorneys serve the City of Fairfax, Springfield, and all of Fairfax County; Leesburg and all of Loudon County, Arlington, Manassas and all of Prince William County, Fredericksburg, Spotsylvania, Stafford and all of Northern Virginia.
VA Family Law Firm
Latest Posts
by VA Family Law Firm
Some of the most inspiring figures in the legal world across the Commonwealth of Virginia came together to celebrate the 2023 Hall of Fame Awards...