Divorce Litigation or Settlement Advice from a Top Northern Virginia Family Law Firm
Divorce litigation or settlement advice from a top Northern Virginia family law firm can be crucial in your divorce proceedings. Should you settle or fight it out in court? Understanding your rights and options is essential to achieving the best outcome in your divorce.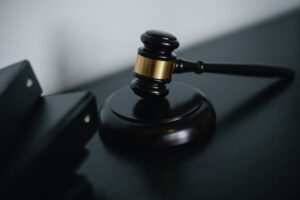 Divorce
Most people understand a little about divorce, but each divorce is unique. Therefore, you can't base your expectations off someone else's experience. Some couples are very amiable and have a simple, easy divorce. Other couples don't.
Depending on the divorce and how complex it is, the process can take months to years with plenty of legal professionals involved. Yes, you need a divorce attorney, but there are also real estate experts, consultants, accountants, etc. whose expertise are employed to analyze different parts of the divorce case.
How long the divorce process takes will greatly depend on how willing the parties are to negotiate. If the parties can't agree or refuse to even try settling, a court trial will be needed. So, should you litigate or settle? Consider the following:
Disagreements
Consider which matters you and your partner disagree on. Family law attorneys are expert negotiators who can help you resolve the conflict and come to an agreement.
If you and your partner sit down and negotiate or mediate, you may be able to avoid a costly, stressful court case. In most cases, couples should at least try to settle first.   If the disagreements are more complicated, however, you may need to sort it out in court.
Is a Trial Worth It?
It is important to understand what you stand to lose in court, not just what you could gain. The outcome of a court trial may not be as appealing as what your partner was initially offering in a settlement.
Furthermore, trials are an extremely emotional and stressful experience, particularly for children. Do you really want to put your family through it?
Speak to your attorney and ensure you understand the time and cost of a trial and then consider if litigation is the right choice.
Consider the Judge
When you settle, it is you and your partner setting the terms. If your case goes to trial, a judge will decide the outcome. Their decision is based only on the information they hear in court, and the decision is final (except as it relates to child custody, visitation and child support, which are always modifiable), and unless you have a valid reason to file for an appeal.
Do you really want a complete stranger deciding what is best for your family? In cases where a spouse is abusive, unwilling to negotiate, or may be hiding something, then yes, a judge may be the best option. But otherwise, it may be in your best interest to settle.
Divorce Litigation or Settlement Advice from a Top Northern Virginia Family Law Firm
If you are considering a divorce, it is imperative that you speak to a family law attorney as soon as possible. A settlement can save you money and time, but it is not always the right choice. Contact Grenadier, Duffett, Levi, Winkler & Rubin, P.C. today to speak to an attorney about your options.
VA Family Law Firm
Latest Posts
by VA Family Law Firm
Some of the most inspiring figures in the legal world across the Commonwealth of Virginia came together to celebrate the 2023 Hall of Fame Awards...