Virginia Child Support for Children in College?
Can you get Virginia child support for children in college? Virginia law states that child support ends when a child reaches age 18. But the expense of raising a child doesn't magically stop on their 18th birthday. That's when things can get really expensive. Even if your child chooses a public, state-run college, or receives scholarship money, the expenses add up quickly.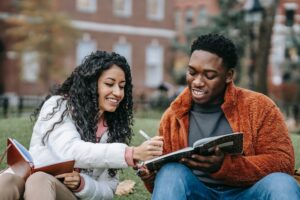 College Expenses
There's more. In addition to tuition, you must consider technology fees, room and board, travel expenses, books, car insurance, health insurance, and more. This can leave even the most fiscally responsible parent frantic. So, can you get child support for a child in college?
Virginia Child Support Laws
Absent special circumstances relating to a child's ability to live on his or her own, there is no obligation for the parent to continue paying child support after the child reaches 18, or 19 if the child is a full-time high school student living with the parent who receive support.
However, some separation agreements include a provision for college expenses and how they will be shared. If the parents sign an agreement that obligates them to pay for college expenses, then the parents must comply with the terms of the agreement. If you are currently going through a divorce, this may be something that you want to negotiate.
Sometimes, the parent will refuse to sign the agreement unless this provision is removed. There isn't much that you or your attorney can do if this happens, as the court does not have the authority to order a parent to pay for college. Sometimes, the parent will help with the expenses anyways for the good of the child. Otherwise, you shouldn't expect any additional support.
Alternatives
It is important to remember that as much as you want to provide for your child and pay for college completely, sometimes this is not possible. If you can't afford it, you just can't. Speak to your child about scholarship programs and student loans to help lessen the financial burden.
Virginia Child Support Lawyer
It never hurts to seek legal counsel, especially when it comes to questions about child support. To learn more about your options and ensure that your child receives the benefits he/she is entitled to contact Grenadier, Duffett, Levi, Winkler & Rubin, PC today.
VA Family Law Firm
Latest Posts
by VA Family Law Firm
Grenadier, Duffett, Levi, Winkler & Rubin Named 2024 Best Law Firm - Grenadier, Duffett, Levi, Winkler & Rubin is proud to announce their...