Celebrating Top Family Law Attorney in Arlington Magazine 2022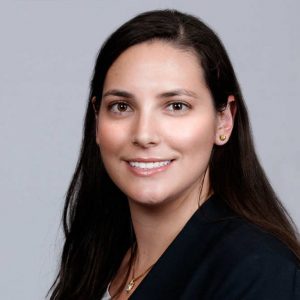 ALEXANDRIA, Virginia – Arlington Magazine named Carolyn Abbate a Top Attorney 2022 in family law. This award reflects the results of an Arlington Magazine survey in which attorneys were asked to nominate their peers in 21 practice areas.
Nominations were limited to attorneys located in Arlington County, Fairfax County, the City of Falls Church, and the City of Alexandria. Arlington Magazine administered the survey but was not involved in any part of the selection process. Additionally, survey participants were allowed to recommend attorneys in their own firms on the condition that they recommend an equal (or higher) number of attorneys from opposing firms.
This year was not the first that Abbate was named a Top Attorney by Arlington Magazine. In 2021 and 2019, she also received a nomination for her work in family law. Her other achievements include being named to the American Institute of Family Law Attorneys' Ten Best in Client Satisfaction for 2017, 2018, and 2019. Additionally, Abbate was the recipient of the 2009 Family Law Section of the Virginia State Bar and Virginia Chapter of the American Academy of Matrimonial Lawyers Family Law Book Award.
Abbate has over a decade of experience in divorce, separate maintenance, support, paternity law, distribution of property, marital agreements, prenuptial agreements, same-sex marriage, stepparent adoption, complex property issues, and other areas.
She is a member of the Virginia family law firm of Grenadier, Duffett, Levi, Winkler & Rubin, P.C. (GDLWR).
About GDLWR: GDLWR is a Virginia Family Law Firm that boasts 100+ years of legal experience. Specializing in divorce, child and spousal support, custody, equitable distribution, marital agreements, and post-divorce actions, GDLWR's lawyers are the recipients of numerous prestigious awards.
Award: https://www.arlingtonmagazine.com/top-attorneys-arlington-2022/
VA Family Law Firm
Latest Posts
by VA Family Law Firm
Grenadier, Duffett, Levi, Winkler & Rubin Named 2024 Best Law Firm - Grenadier, Duffett, Levi, Winkler & Rubin is proud to announce their...