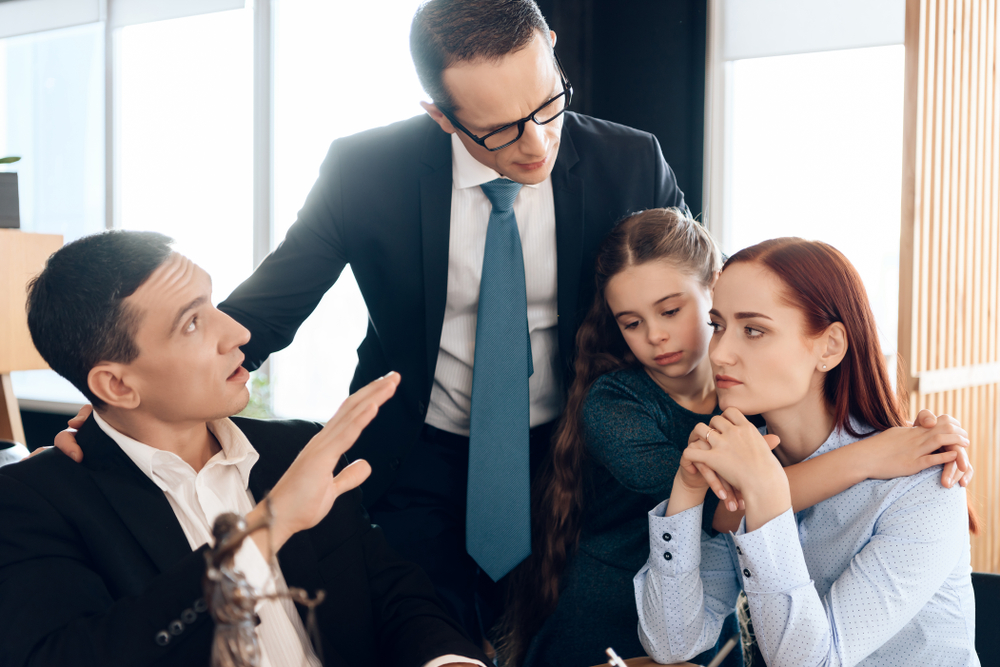 by Katherine Smith
Whatever the issue, if your family is affected by international family law issues, please contact GDLWR. Our attorneys can help you.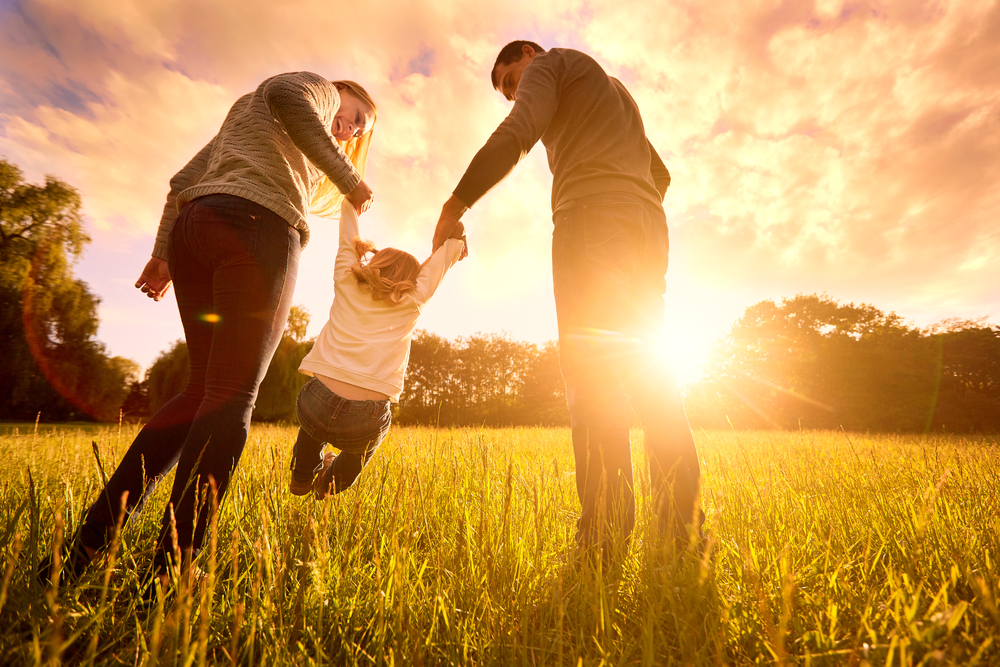 by Katherine Smith
Divorced parents who share custody of their children find themselves in uncharted territory when it comes to co-parenting in the age of COVID-19. Unfortunately many of these parents did not have functional relationship prior to the emergency, and for them, the pressures of the unique situation have created unprecedented challenges. Let us consider some of the most frequent COVID-19 related issues coming to the attention of family law attorneys during this strange time.
COVID-19 Safety Concerns:  It is unlikely that divorced parents are going to be in total agreement on how to handle their children during the COVID-19 outbreak. For example, if the parents do not share the same level of concern about the virus, daily disputes can arise over how to best address the safety of the children. Parties in this situation might consider trying to agree upon a set of policies recommended by third party experts. For example, the parents could establish that they will both follow all CDC recommendations, which at this time include social distancing and wearing masks in public. Agreeing to follow expert advice eliminates the need for the parties to have daily discussions about the subject matter and prevents either party from feeling like their behavior is being dictated by the other. Depending on the history of animosity between the parties, the agreement to follow expert guidelines may need to be in writing, and it might make sense to have the parties' attorneys help with the negotiation and drafting of the document.
Visitation:  Even if the parties cannot agree on an established set of expert guidelines to follow, it is imperative that both parents continue to have contact with the children, provided it is safe. If one parent is particularly anxious about the children's exposure while at the other parent's home, the concerned parent should start by expressing his or her concern clearly and give the other party a chance to respond.   The American Academy of Matrimonial Lawyers (AAML) and the Association of Family and Conciliation Courts (AFCC) prepared a list of seven guidelines, which provide helpful advice for co-parenting in this unprecedented time.   They are reproduced fully here:
BE HEALTHY
Comply with all CDC and local and state guidelines and model good behavior for your children with intensive hand washing, wiping down surfaces and other objects that are frequently touched, and maintaining social distancing. This also means BE INFORMED. Stay in touch with the most reliable media sources and avoid the rumor mill on social media.
BE MINDFUL
Be honest about the seriousness of the pandemic but maintain a calm attitude and convey to your children your belief that everything will return to normal in time. Avoid making careless comments in front of the children and exposing them to endless media coverage intended for adults. Don't leave the news on 24/7, for instance. But, at the same time, encourage your children to ask questions and express their concerns and answer them truthfully at a level that is age-appropriate.
BE COMPLIANT with court orders and custody agreements.
As much as possible, try to avoid reinventing the wheel despite the unusual circumstances. The custody agreement or court order exists to prevent endless haggling over the details of timesharing. In some jurisdictions, there are even standing orders mandating that, if schools are closed, custody agreements should remain in force as though school were still in session.
BE CREATIVE
At the same time, it would be foolish to expect that nothing will change when people are being advised not to fly and vacation attractions such as amusement parks, museums, and entertainment venues are closing all over the US and the world. In addition, some parents will have to work extra hours to help deal with the crisis and other parents may be out of work or working reduced hours for a time. Plans will inevitably have to change. Encourage closeness with the parent who is not going to see the child through shared books, movies, games and FaceTime or Skype.
BE TRANSPARENT
Provide honest information to your co-parent about any suspected or confirmed exposure to the virus, and try to agree on what steps each of you will take to protect the child from exposure. Certainly, both parents should be informed at once if the child is exhibiting any possible symptoms of the virus.
BE GENEROUS
Try to provide makeup time to the parent who missed out, if at all possible. Family law judges expect reasonable accommodations when they can be made and will take seriously concerns raised in later filings about parents who are inflexible in highly unusual circumstances.
BE UNDERSTANDING
There is no doubt that the pandemic will pose an economic hardship and lead to lost earnings for many, many parents, both those who are paying child support and those who are receiving child support. The parent who is paying should try to provide something, even if it can't be the full amount. The parent who is receiving payments should try to be accommodating under these challenging and temporary circumstances.
Flexibility: Due to the shut-down, many parents have lost their jobs or had their work schedules significantly reduced. On the other hand, first responders and health care workers are often working more hours than ever before andmany people are working from home for the first time.  These changes to daily life can offer parents a unique opportunity to work together, which might serve to create some good will between them. For example, if a parent is working extra shifts, the other might offer to care for the children during this time –doing so will be supporting an essential worker and contributing to the community. Similarly, if a parent is working from home, the other parent may offer to take the children during online meetings or important phone conferences. One accommodating act of this nature may lead the other parent to reciprocate, which could be the first step toward a more collaborative co-parenting relationship.
Child Support:  Those seeing reduced hours or loss of employment due to the virus often do not have savings to pay their monthly expenses, including child support. The parent who relies on the child support payments must consider the reason for the payor's inability to pay and respond accordingly. If the payor is unable to pay child support through no fault of his or her own, anger is not an appropriate reaction. On the other hand, a payor who has had a loss of employment should communicate this to the payee right away and try to work out an agreement on how the arrearage will be addressed once income has been reestablished.
Co-parenting is difficult work, even during normal times, and with the social and financial implications of COVID-19, it has become even more demanding. The practical tips above are offered in the hope that they may help resolve the disagreements likely to arise between parents during the pandemic. If, after trying these suggestions, the parties are still unable to settle their differences, attorneys may need to advise them about other available options.    Our attorneys are ready to assist you with your custody and visitation questions.
by Katherine Smith
Each year elected representatives in the Virginia House and Senate introduce pieces of legislation, also called bills, and work to have them passed into law.  Our family law attorneys monitor the legislative process to keep apprised of changes in the law as they relate to the practice of family law and our clients' cases.  A few of the newly passed bills are discussed below in our Virginia Family Law 2020 Legislative Update.
2020 Adultery Changes in Virginia
SB433 amends Va. Code Ann. §8.01-233.1 to provide an exception to the portion of the statute that prevented an adverse inference to the assertion of a party's 5th Amendment right to self-incrimination. In Virginia, adultery is a crime.   One of the factors that the Court considers when determining spousal support and division of property is the reasons for the dissolution of the marriage.   Before this amendment a party could refuse to answer questions about adultery, even if that adultery was part of the reason the marriage broke down, and the Court would not be able to draw an adverse inference for the refusal to answer.    An adverse inference is negative conclusion that is drawn from a party's failure to present evidence that is within a party's possession, custody or control.   Now, with the change in the law, the Court can draw an adverse inference from a party's failure to testify about adultery in cases that involve custody, visitation, support, divorce or separate maintenance.
2020 Child Support Changes in Virginia
SB428 amends Va. Code Ann. §20-108.2 to add Subsection D1, which provides that for any child support action commended within 6 months of the date of birth of a child, with some exception, the Court shall order that the parents pay, in proportion to their gross incomes, any reasonable and necessary unpaid expenses of the mother's pregnancy and the delivery of the child in addition to other child support obligations.   Prior to this change a party requesting child support and payments for unreimbursed medical expenses for a child could only get relief back to the date the request was filed with the Court, and pregnancy and delivery expenses were not items that could be awarded.
2020 Pendente lite Support Changes in Virginia
HB1500 amends the statutes that deal with the calculation of pendente lite support (support that is ordered during the pendency of a court case). The Tax Cuts and Jobs Act of 2017 (TCJA) changed the tax implications of spousal support.   Prior to January 1, 2019, spousal support was deductible by the payor and reportable as income by the payee.   On January 1, 2019 and after, spousal support was no longer included as income to the payee.   This created a major issue with respect to calculating pendente lite support, as existing support guidelines were developed under the prior law.
HB1500 amends the statutes that govern the calculation of pendente lite  support in the Juvenile and Domestic Relations District Court (JDR), Va. Code Ann. §16.1-278.17(C), an the Circuit Court, Va. Code Ann. §20-103.   The new guidelines amend the formula used to calculate support in JDR cases, and sets out a formula to calculate support in Circuit Court cases in cases where the parties' combined gross monthly income is less than $10,000.00.    Both statutes allow for the Court to deviate from the guidelines for good cause, including the impact of any tax  considerations or exemptions.
Virginia Family Law 2020 Legislative Update
All of the legislation mentioned in this article will be effective as of July 1, 2020.   If you have questions about how these, or other, recent legislative changes may impact your situation please contact our office to set up a consultation with one of our attorneys.